Volunteer Information Session
About The Event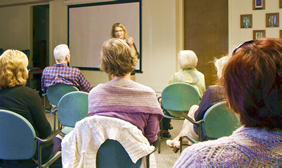 Please join us for this lively volunteer information event!
MTC staff will be on hand to provide a brief overview of the MTC organization and how we work to help the youth in our Mountain View and Los Altos communities. We'll cover the exciting volunteer opportunities at MTC and answer any questions you may have about the program.
There is no obligation to sign up as a volunteer. You're welcome to just stop by to learn more about what we do.
For more information, contact us at (650) 641-2821 or email programs@mentortutorconnection.org
*Special thanks to the El Camino YMCA for hosting.
Date & Time
March 8, 2023
5:30 pm   –   6:30 pm
Registration