Vision, Mission & Values
Our Vision
Young people in the Mountain View and Los Altos community will reach their potential and thrive.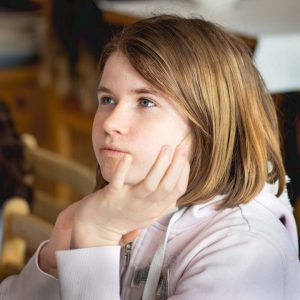 Our Mission
To enhance the academic, social, and emotional growth of students in our community through meaningful connections with adult volunteer mentors and tutors.
We do this by:
recruiting, training, and supporting local volunteers to support students.
working in coordination and partnership with school districts.
Our Equity and Inclusion Statement
MTC's inclusive culture empowers all of us—students, volunteers, staff, and board of directors—to connect in authentic ways to fight all forms of bias and racism, promote belonging, and build community. We advance diversity and equity in all aspects of our work in order to enrich and strengthen our programs and impact. Our commitment and actions will demonstrate to every young person that they are respected and valued.
Our Values
The Potential of Youth: We value the known and hidden potential of youth. Every child deserves an opportunity to achieve the brightest possible future, and a good education and support system is essential.
Ethical Engagement: We are committed to working with honesty, integrity, and a warm heart.
Supportive Relationships: We nurture ongoing relationships between students and caring adults that build on student strengths.
Collaboration: We believe in collaboration, cooperation, and teamwork. We work as partners, colleagues, and team members of school districts and youth-oriented services to help young people achieve their best possible outcomes.

Cultural Sensitivity:

We work to increase our awareness and sensitivity to the cultures of the people who surround us, including our students and their families, our board, our volunteers, and our employees.
Youth Protection
We are strictly committed to providing a safe working environment for our volunteers and the students they work with. Our staff and volunteers undergo annual youth protection training in compliance with the laws and guidelines set forth by the MVLA School District, the Los Altos School District, the Mountain View Whisman School District, the County of Santa Clara, and the State of California. See our Youth Protection Statement
If you know or suspect an MTC board or staff member of unethical financial or personal behavior, please contact us. We will look into it immediately. 
If you know or suspect a volunteer of improper behavior with a student or staff member, please contact us. We will look into it immediately. 
(Required for MTC Tutors. Strongly recommended for MTC Mentors)  If you know or suspect signs of child abuse or neglect, report it to the Department of Family and Children Services Child Abuse & Neglect Center at (833) SCC – KIDS (722-5437). Mandated Reporters must also file a BCIA 8572 SCAR report. In cases of an immediate emergency, always call 9-1-1 for Law Enforcement intervention.
Code of Ethics
At MTC, we are committed to our mission, as are all who work for us or on our behalf. We will be true to, and act in the best interests of, that mission. As representatives of the organization, MTC staff, board members, and volunteers will act with respect, integrity, and openness in all their dealings with donors, schools, teachers, volunteers, and, most importantly, the students we serve. Read our complete Code of Ethics here.