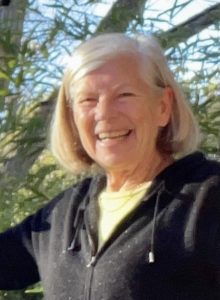 Forty years ago Silke Gulrich opened a school with the goal of helping adults learn English as a second language. Now, recently retired, she's focusing on helping young readers as a volunteer tutor with MTC.  "I'm so grateful to have students to work with," said Silke when asked about her busy schedule tutoring three local elementary students remotely each week. "For me it was a double-whammy because I had just retired and then the shutdown. I had to find a way to be useful," said Silke.   A highlight of tutoring is this story from one of her students.
In Spring of 2019, Silke transitioned from tutoring in the classroom to remote tutoring, and after adapting to the online program, she picked up a second student from another school. "I'm happy when they realize they can do the work and have the confidence," said Silke. "Every time we read I say 'let's take it to the next level.'"
Her young reader's skills jumped 3 grades with tutoring, which led her mom to ask if Silke could tutor her older sister. Silke jumped at the chance. "You can learn anything you want, anything – when you read," said Silke.
She uses Zoom six times a week to connect with her students – twice per week for each of her three students, in addition to helping an adult practice English on Tuesdays. "I have one day off each week," she said with a laugh.