Due to family commitments, Claudia Hevel, LAHS Mentor Coordinator, has resigned from MTC, her last day was January 31st. We wish Claudia our best and extend our thanks for her wonderful work at LAHS. Before leaving, Claudia was able to welcome and train our new Mentor Coordinator, June Wong.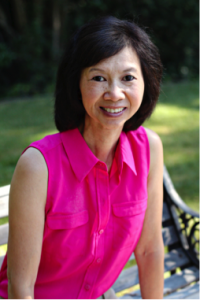 June has a Bachelor's Degree in Business Administration from the University of California, Berkeley and worked as an auditor and financial manager for six years. In 2001, June earned her teaching credential and Supervision/Coordinator Credential from San Jose State University. She has over ten years of experience in education as an ESL and GED instructor, tutor, program coordinator, and college advisor for high school students.
June has two sons who graduated from LAHS and a daughter who graduated from MVHS. She was an active parent volunteer at both these high schools, serving in many areas including career and tutorial centers, sports booster and music fundraisers.
June is looking forward to meeting with mentors and mentees and hearing about their wonderful experiences. With June's passion to help students thrive, her focus will be to partner with mentors to help their mentees gain the confidence to achieve their potential. Welcome June!