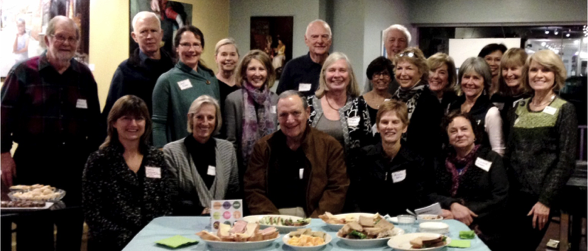 To recognize our mentors for National Mentoring Month, we had a Mentor Appreciation party on January 20. Food was involved of course and lots of interesting conversation. Thanks to those who were able to join us.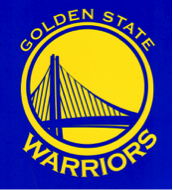 Also for National Mentoring Month, as a member of the Bay Area Mentoring Association we were awarded complimentary tickets to the Golden State Warriors game against Phoenix at Oracle Arena on Saturday January 31st.
Veteran MTC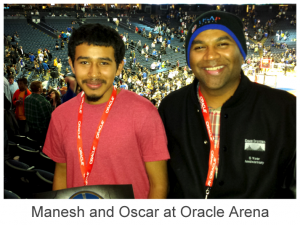 mentor, Manesh Rao, took his mentee, Mountain View High School student, Oscar, along with another MTC mentored student, Jorge, to participate in this special event with the Golden State Warriors. After a behind the scenes tour of the facilities and watching the pregame warm ups from court-side seats, the trio saw the league leading Warriors beat the Phoenix Suns, 106-87. It was a great evening, Go Warriors!